One of the main problems of those who start with food photography, but also of those who have started for quite some time, is the props for food photography.
What are the props for food photography?
The props are that multitude of objects, furnishings, costumes, masks, weapons, furniture, etc. necessary to set up a theatrical set or scenography and for use inside it. The word is also used for photography.
We can consider props for food photography all the objects needed for the preparation of a photographic set with food subject: dishes, tablecloths, napkins, and any other object used to embellish the set.
Those who are beginners do not know what they need to be able to start and those who have started for a long time always need to renew and refresh their collection of props for food photography.
However, many young people who try to approach this sector write to me asking for advice on what to buy, for this, I decided to write this guide that I will always update. For this reason, if you happen to be on this page and the topic interests you, add it to your favorites because every time I have a new link for an interesting shop I will add it to the lists that I have created.
Finding interesting props for food photography is not an easy thing and must be done with a criterion. They should never be bought haphazardly because in the end it only becomes a useless expense and it becomes difficult to deposit them in the right way.
In my opinion, you will understand for yourself which props you need depending on the style that you develop in time. You will gradually begin to hold certain props and discard others that do not match your own style.
What do you need to start?
As with any beginning, you must start with simple things. No frills and complicated things, and no difficult colors to manage.
You must start with a kit of 3-4 backgrounds, trying to orient yourself toward neutral colors such as beige, gray, black, and white. Maybe wood and stone. Nobody says you do not have to buy other colors or buy many, but it is always better to start with a few.
Props for food photography – Luxurious or cheap?
If you are imaginative enough you will be able to find free backdrops in the most unexpected places! I found an old wooden board, like the ones that bricklayers use, in my neighbor's garden.
Who knows how long it had been thrown away; the sun and the weather have done their job of giving it a wonderful old look. My neighbor gave it to me, I disinfected it and here it is, I have been using it for a long time for my photographs.
Since the wooden board was quite long, I cut it and created two boards, one large and one small, both with double sides. I left one side in the original color and I left the other side I painted with black. The small piece has a natural side and a light blue side. So, with just a little bit of paint, I found myself with two boards.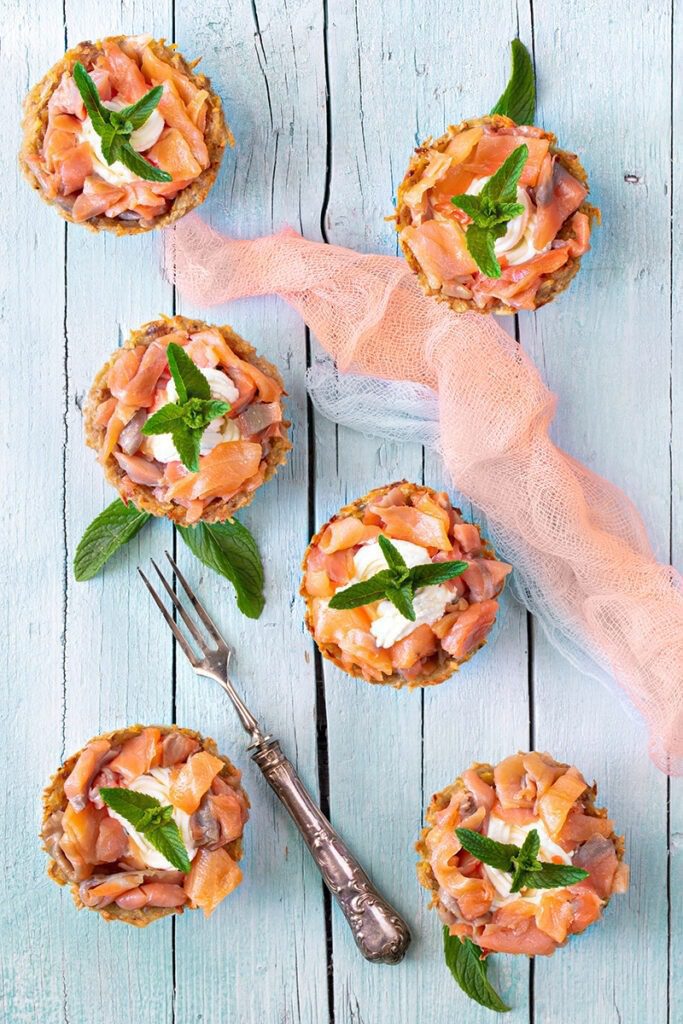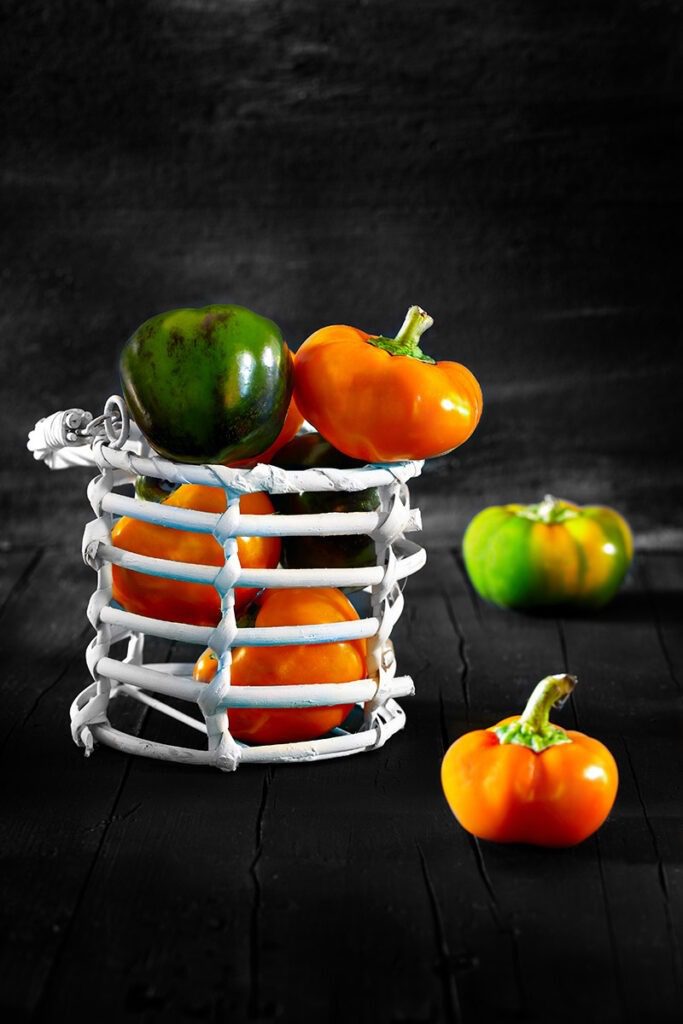 For this, my advice is to sift through every place that can make you find wooden planks for your backgrounds for free. Search everywhere in building materials deposits and markets, antique shops, cellars, and attics. Incidentally, something precious could come out of the most unexpected place.
I believe that every photographer is constantly engaged in the search for new backgrounds but is also interested in learning DIY techniques. In this case, everyone's creativity plays a big role. In the end, if we can get creative enough, we can save a lot of money.
There are a lot of articles around the web that talk about DIY food photography backgrounds and how they can be made. As an example this one:
https://thegreencreator.com/the-easiest-diy-food-photography-backdrop/
Maybe, in the future, I will also write an article about DIY.
Choosing your backdrop
Whether it is paper, wood, vinyl, or textiles, there really is a huge variety of backdrops that can be used for food photography.
When choosing a backdrop, you must be careful because it can give beauty to your image, but it can also destroy it. If it is a too accentuated pattern, too evident, it can steal the scene from the subject.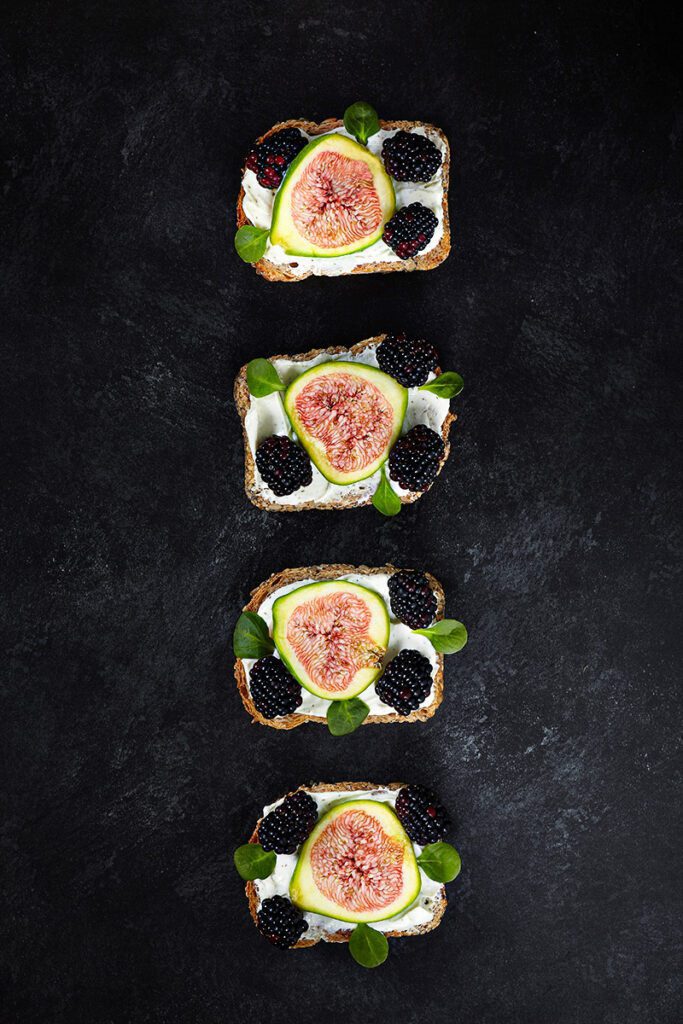 On the other hand, I believe that when it comes to backdrops it all depends on the tastes of the artist and on what he wants to convey with his photography. Nothing is wrong in the end if it makes you happy and content.

Balance
Choosing your props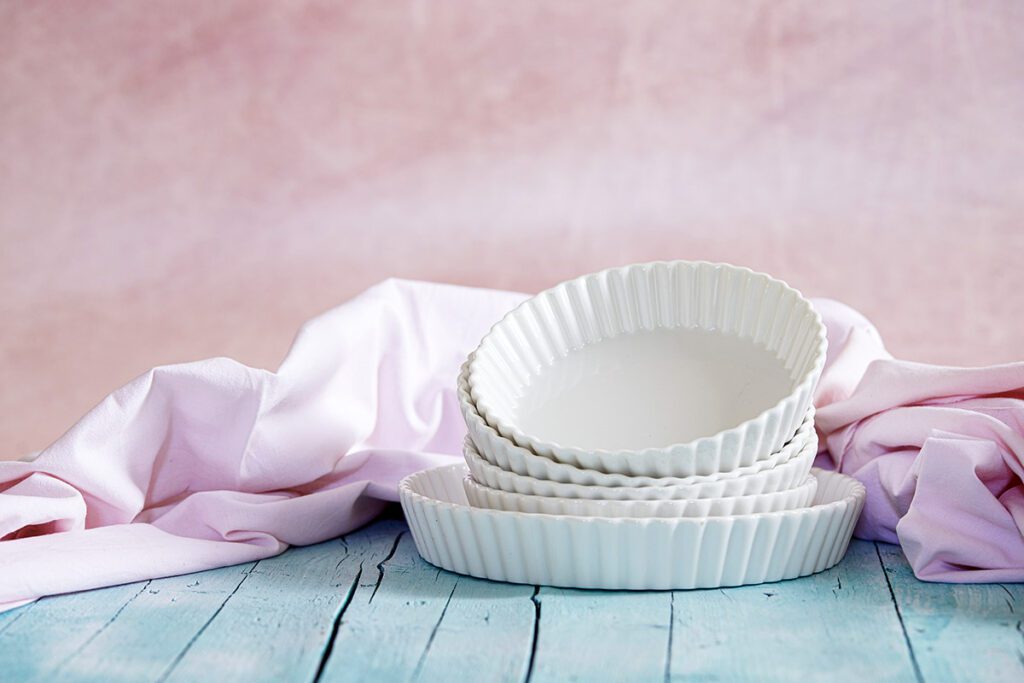 In addition to the backdrops, other props for food photography are necessary, such as plates, glasses, bowls, cups, cutlery, and napkins are needed. The choice of these depends a lot on how much space you have available to photograph, on your camera (aps-c or full frame), and on the lens (35-50-100 mm).
If you are at the beginnings and use an aps-c with an 18-55 mm lens, then you will need small props (especially the plates) because, in order to frame a large subject, you will have to move far and if you do not have enough space becomes a problem. In case you already own a full-frame camera things change, you can also choose larger props, especially if you work with a short focal lens.
You should have at least two of each: two flat plates, two soup plates, two dessert plates, a large salad bowl, two small bowls, two knives, two forks, two teaspoons, two wine glasses, two water glasses, two cups, and two-three kitchen napkins. You need to add a cutting board and perhaps a serving plate.
I would recommend everything opaque if you are a beginner, too many reflexes will struggle you. Even the glasses should have a light consistency, not simply be smooth because the smoothness gives too many reflections.
Where to buy props for food photography?
I will try to advise stores where to buy props for food photography based on your location, so for the English site I will only use stores located in England, America, and Australia. If you want to look at Italian stores, click here.
Where to buy ceramics?
The ceramics today are made based on many original ideas and have a fascinating and sometimes surreal aesthetic.
I especially prefer the naturalness and versatility of terracotta. Terracotta is the ideal alternative for food photographers who choose easily combinable decorations, and which adapt to many styles. Terracotta is a mix of clays that are cooked and then left with their natural coloring, the typical terracotta color, or colored. Whether it is strong contrasts or harmonious colors, you will always find inspiration in terracotta!
Many artists have developed lines with terracotta dishes and glasses, especially for the great demand of food photographers, bloggers, and many star chefs who rely on this material for the service of dishes in their classy restaurants!
Here is where you can find some special pieces to enrich your collection of props:
Potterybyjaneward is the Etsy shop of artist Jane Langmaid Wardone and one of my favorite pottery shops. I have purchased some Caribbean blue seashell bowls and they are fantastic. I just love them! The prices are very affordable.
EveryStoryStudio is a Nottingham-based Etsy shop in where you can find various interesting objects at low prices.
ElementClayStudio is an Etsy shop based in Georgia U.S. selling gorgeous modern ceramics. The prices are not economic but the products are worth all the money.
On Worldmarket you can find a multitude of dinnerware, kitchen tools, and other props.
At Crate&Barrel you can find all the props you need from beautiful dinnerware, serve ware, and barware. The prices are not always affordable, but the quality is top. They ship all over the world.
WestElm in UK or US has some great props. Most of their plates and utensils can be purchased a la carte. I love the line Kanto Dinnerware – Warm Sand.
Color is the balancing lens through which we perceive natural and digital reality.

Leatrice Eisemann, executive director of the Pantone Color Institute
Where to buy food photography backdrops?
Where to buy napkins and dish clothes
Crate & Barrels sells napkins that come in a wide range of colors, patterns, and materials. In addition, they are available in a great variety of sizes and shapes including square and rectangular.
You can take a look at the EUROPEAN SHOPS LIST in the Italian version of this article.
Special thanks to Mel Poole @melipoole | Unsplash for the cover image of this article.